(1)Proxy:HTTP intermediaries that sit between clients and servers.A proxy sits between a client and a server, receiving all of the client's HTTP requests and relaying the requests to the server (perhaps after modifying the requests). These applications act as a proxy for the user, accessing the server on the user's behalf.

(2)Cache:A web cache or caching proxy is a special type of HTTP proxy server that keeps copies of popular documents that pass through the proxy. The next client requesting the same document can be served from the cache's personal copy.

(3)Gateways:Gateways are special servers that act as intermediaries for other servers. They are often used to convert HTTP traffic to another protocol. A gateway always receives requests as if it was the origin server for the resource. The client may not be aware it is communicating with a gateway.

(4)Tunnels:Special proxies that blindly forward HTTP communications.Tunnels are HTTP applications that, after setup, blindly relay raw data between two connections. HTTP tunnels are often used to transport non-HTTP data over one or more HTTP connections, without looking at the data.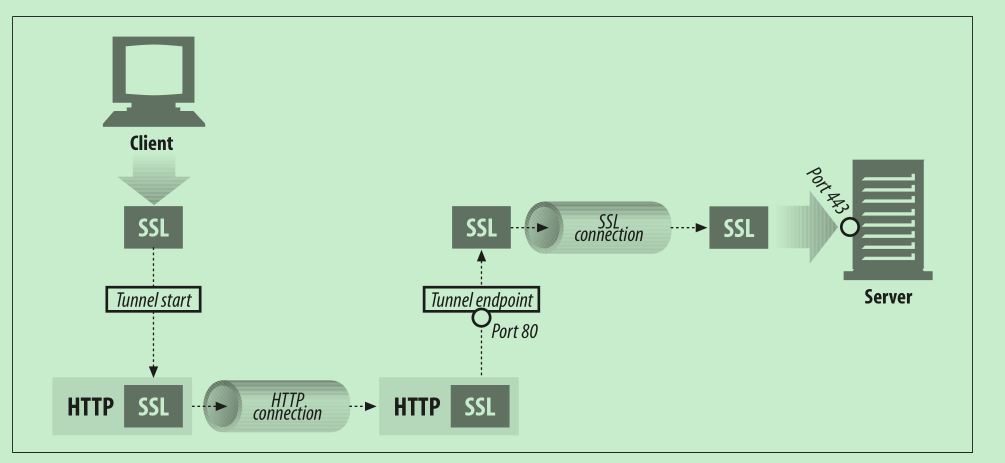 (5)Agents:Semi-intelligent web clients that make automated HTTP requests.User agents (or just agents) are client programs that make HTTP requests on the user's behalf. Any application that issues web requests is an HTTP agent.